i2i Knee Down Training
(Machine Control 3)
The i2i Motorcycle Academy team have developed this training as a direct response to many requests for a course to help riders understand the principles of sliding a knee on the ground on corners.
Whilst the initial goal was to simply design a course that helped riders learn how to do it, our findings on delivering the course, and what riders gained from it, exceeded our expectations.
The course reflects the simple building blocks that make the i2i Machine Control courses powerful.If you are wondering is this course aimed at you, then consider the following: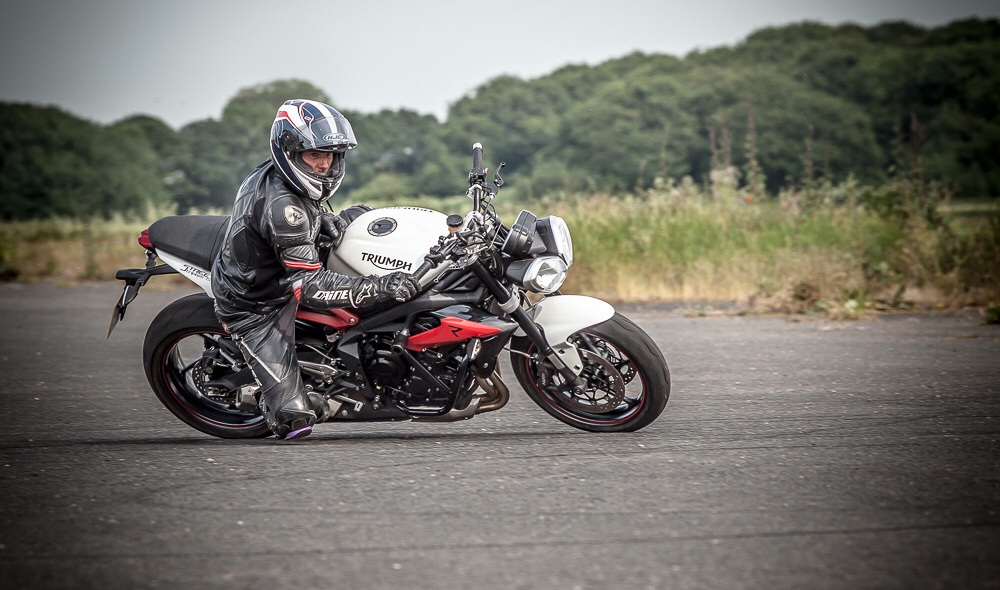 Have you ever wondered what it would be like to be in full control of where the bike goes, how far it leans and also to be confident at every lean angle and not just the first few degrees?
Would you like to experience what a bike does at max lean angles?
Would you like to know if expensive tyres are really better than normal ones?
Do you think you can lean a bike on to the pegs even in the wet?
The MC3 Knee Down event can answer all these questions and give you first hand information so that you can ride within the limits of you and your bike without wondering how close you are to the edge!
This course has now moved into a market which we did not expect, like those who just want all the confidence and control that comes with learning how to get your knee down. As a result this has been our fastest selling course we have ever produced and the trend is set to continue